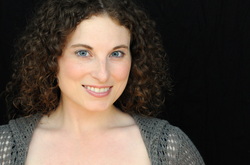 MAHS Stage Company
MAHS and MAMS Chorus
Director
Annual Play, Musical, and Chorus Concerts

Director Kristen Thomas

Ms. Thomas is an alumna of the Mt. Ararat Stage Company and is currently the choral director for grades 6-12. In addition to teaching, she is an award-winning actress and singer who has performed extensively throughout Maine and New Hampshire at venues such as Maine State Music Theatre, Waterville Opera House, Seacoast Repertory Theater, Good Theater, Merrill Auditorium, Hackmatack Playhouse, Community Little Theater, and the Franco-American Heritage Center. Favorite roles include Belle in Disney's Beauty and the Beast, Christine Daee in Phantom, Marguerite in Scarlet Pimpernel, Guinevere in Camelot, Emma in Jekyll and Hyde, Lily in The Secret Garden, Johanna in Sweeney Todd (directed by Adam Blais), and Fiona in Brigadoon.

---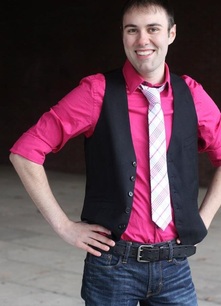 MAMS Drama:
Annual Middle-school Play Director and Designer
MAHS Stage Co:
Director, Choreographer, Set Designer

Director Adam Blais

Adam P. Blais (Director/Choreographer) is a freelance Director, Choreographer, Stage Manager, Designer and Performer. A graduate of The University of Maine with a B.A. in Theatre, Adam's previous credits include work with The Public Theatre, Theater At Monmouth, Shakespeare and Company, Waterville Opera House, The University of Maine, the New England Regional Theatre Company, and the Franco-American Heritage Center. Adam has also had the distinct pleasure of working alongside actors James Read, Apollo Dukakis, Michael Genovese, Ellen Crawford, and Academy Award-Winner Olympia Dukakis. Favorite production credits include: Sweeney Todd, Doubt, Speech And Debate, Grey Gardens, Of Thee I Sing, Steel Magnolias, The Rocky Horror Show, Winter Wonderettes, Hair, Side Show, Patience, and The Tempest. Adam resides in the state of Maine where is the Supply Chain Coordinator for St. Mary's Regional Medical Center, and the Drama Director at Mt. Ararat High School and Middle School. In his spare time, Adam is pursuing an M.A. in Leadership and Organizational Studies.
---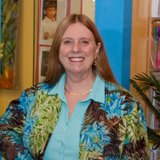 Judy Lloyd, Coordinator, Orion Performing Arts Center
Judy has been Coordinator of the Orion since March, 2013. The Orion is used by both school and community organizations, and is a busy place. Judy manages the scheduling, marketing, fundraising, volunteers, concession sales, maintenance, and the tech needs of the theater, and is available to run lights and sound for school assemblies and meetings. She writes grants to improve the theater, press releases to advertise events, and articles to promote wider use of the space. Judy represents the Orion in the community, and is available for speaking to groups.
Judy has a BA in English from Tufts University, and an MSW in Community Organization/Group Work from University of Connecticut. She founded and was Executive Director of Brunswick Area Arts & Cultural Alliance (now 5 Rivers Arts Alliance) from 1998-2003, and was Executive Director of Johnson Hall Performing Arts Center in Gardiner from 2004 to 2012. Judy is Treasurer of the Board of Freeport Community Players, and participates in its annual
Hometime Radio Hour
as an actress, singer, sketch writer, and costumer. The show is set in the 1940s and 1950s, presenting music, comedy, continuing stories, comic product jingles, sound effects, and more, in the style of old-time radio.
Contact her at 207-729-2950 x7, or email:
lloydj@link75.org
---